10 Reasons To Use A Buyers Agent When Building A New Home
In today's housing market, (low inventory and lots of competing buyers) many people are opting to buy a brand new home from one of the local builders. Many people think they are being savvy to work directly with the builder and forgo having a buyer's agent on their side. That's actually not a good idea.
Here are 10 reasons why you should hire an agent.
It's free.
It is common knowledge that the seller pays the Realtor's fee and having an agent when you buy saves you lots of hassle. But for some reason, some people don't see the value of bringing an agent when they shop for new homes. The site agent represents the builder. Period. They are not there to protect the buyer. So, why not use an agent, at no cost, to make the experience as stress-free as possible?
Someone to help in times of trouble.
If and WHEN something goes wrong, you will have someone on your side. You will have waived that right the very first time you sit down with a builder, if you don't provide your Realtor's name. Builders like to keep a good reputation among Realtors, so if something needs to be fixed, a Realtor will have clout. A Realtor can help you find solutions that work in your favor. You can't wait until something goes wrong and then call your Realtor. There is nothing your Realtor can do at that point.
You won't get a better price without an agent.
The commissions for both the builder's agent and the buyer's agent are built into the price or part of the builder's overall marketing budget. If you don't bring an agent, the builder or their agent gets paid twice as much to have the builder's best interest in mind. Some will even discourage a buyer's agent for that reason.
Get the most for your money.
Good agents know the builders and can make sure they are not holding back any of their incentives.
Help you understand the paperwork.
Realtors are familiar with Purchase Contracts and can spot potential pitfalls in the language.
Good input during the planning meeting.
Realtors know homes and can give advice during the planning meeting. Builders tend to do whatever you ask, but an agent will catch problems in your design changes, especially ones that will hurt the resale value of the home. Builders seldom talk you out of anything.
Help with the market analysis.
What if a builder's price is too high for the market? You won't recoup your price if you have to sell your new home while the builder is still building around you. (Why would someone buy your home when they can build a new home for the same price?) In cases like these, if they aren't willing to lower the price to match the market, you may want to look elsewhere.
They can help you compare lenders.
Let a Realtor help you decide if using their preferred lender is worth the incentives. An agent can help you shop around for another lender with lower fees and a better rate. If you do the math, that "free" granite counter upgrade by using their lender may cost you $25,000 over the next 30 years if their rates and closing costs were too high. Not such a deal after all.
You can save money on listing your existing home.
Some agents will list your home at a discount if they get a healthy commission on the your build/buy transaction. Why not let the builder subsidize the cost of listing your existing home?
It's free.
Oh. Did I already say that? Well, it's worth repeating.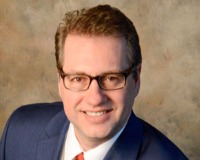 Michael Barth is a full-time Associate Broker/Realtor with an extensive knowledge of the communities along the Wasatch Front. As the former owner of Sundays Child and Kona Ice he brings over 20 years ....